About our Machining Service
Hess Services' machine shop is a climate controlled environment capable of a wide variety of machining processes.
These include but are not limited to horizontal and vertical CNC turning of lengths up to 125 inches and diameters up to 39 inches with live milling capabilities, vertical milling with table travels up to 30 X 60 inches, horizontal milling with pallet capability, as well as two spindle 5 axis mill-turning.
Hess Services utilizes CAD/CAM software for optimum toolpath generation.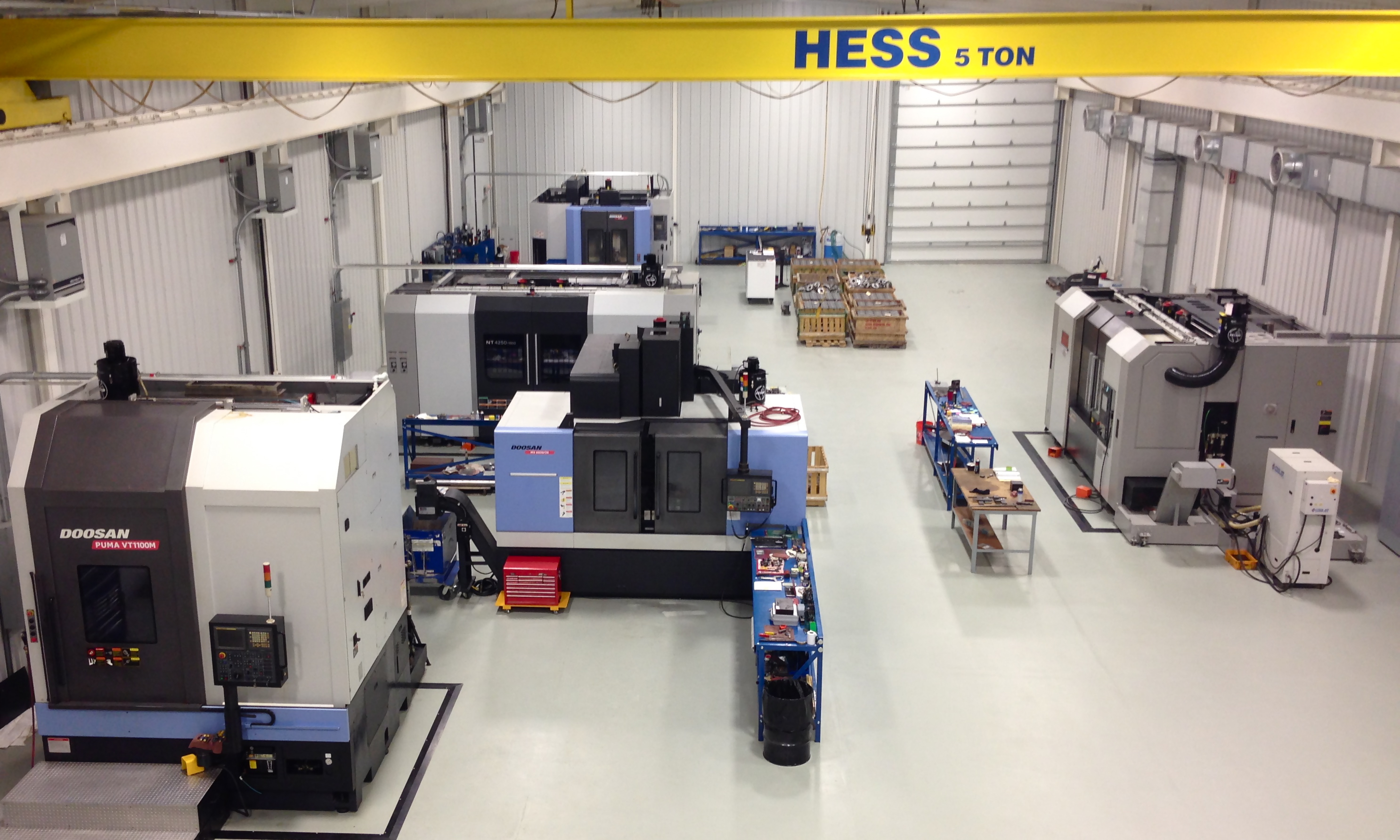 Live Milling
35″ Turn Dia.
125″ Turn Length
7.1″ Through Spindle